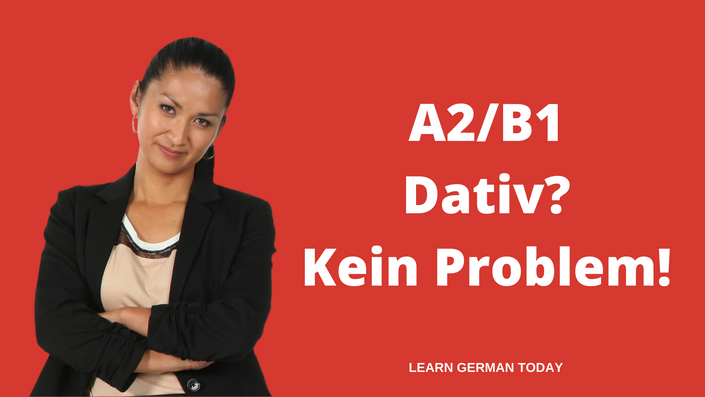 A2/B1 - Dativ? Kein Problem!
Kursprogramm / Curriculum
EINLEITUNG
Available in days
days after you enroll
ZWEI WICHTIGE FRAGEN
Available in days
days after you enroll
DATIVFORM / DATIVERGÄNZUNG
Available in days
days after you enroll
With this course I would like to give you the big picture on the dative.
What is the dative? What does it look like and when do we use it?
The main questions are:
What words can form a dative?
Which words can trigger a dative?
How does the dative relate to the other cases and the German language in general?
Once you understand the answer to these questions, using and understanding German and the dative case will become much easier.
As always you can test your knowledge with practice videos.
Mit diesem Kurs möchte ich Ihnen ein Gesamtbild des Dativs zeigen.
Was ist der Dativ? Wie sieht er aus und wann benutzen wir ihn?
Die wichtigsten Fragen sind:

Welche Wörter können einen Dativ bilden?
Welche Wörter können einen Dativ auslösen?
In welcher Relation steht der Dativ zu den anderen Fällen und zur deutschen Sprache im Allgemeinen?
Wenn Sie die Antwort auf diese Fragen verstanden haben, werden Ihnen die deutsche Sprache und die Verwendung des Dativ leichter fallen.
Und wie immer können sie Ihr Wissen mit Trainingsvideos testen.

Your Instructor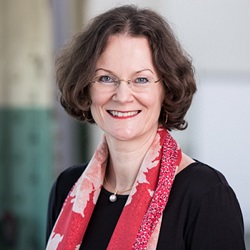 HALLO, ICH BIN ULRIKE
Probleme mit der deutschen Grammatik? Meine Videos helfen Ihnen, Ihr Deutsch Schritt-für-Schritt zu verbessern.
Ich habe mehr als mehr 15 Jahre Deutsch als Fremdsprache am Goethe-Institut und an Universitäten und Firmen unterrichtet. Ich bin auch Prüferin für die Goethe-Prüfungen auf allen Niveaus (A1-C2).